Attend an Event
Plan your visit and keep up with events at Greater Tacoma Convention Center
Planning your visit to the Convention Center and Tacoma? Use our resources for parking, directions, hotels, dining, and things to do in our vibrant, walkable downtown.
Getting here▼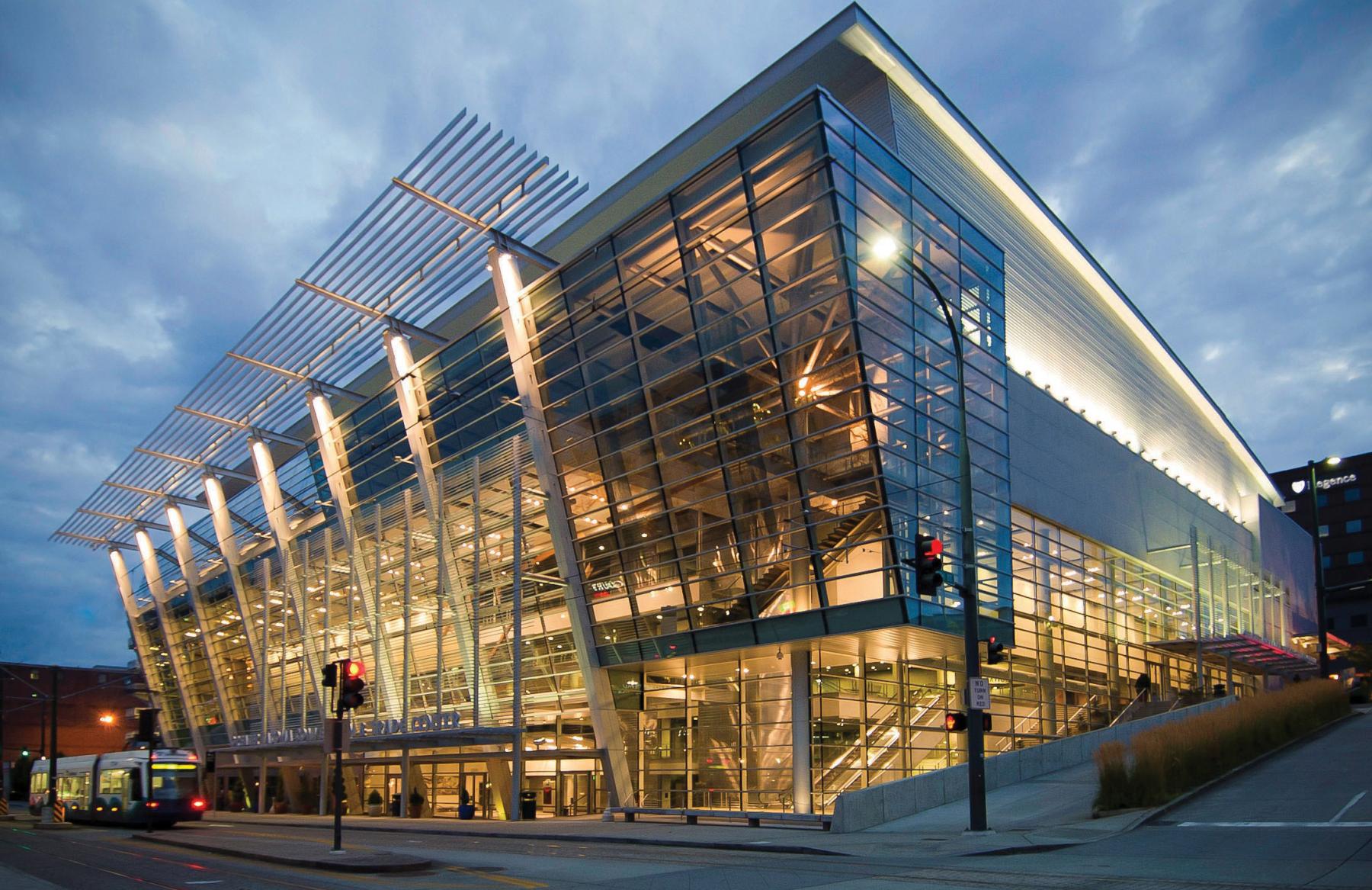 Greater Tacoma Convention Center
The Greater Tacoma Convention Center is located at 1500 Commerce Street Tacoma, WA 98402. Most folks find getting here is easy, but here are few resources to ensure a smooth arrival.
To and from SeaTac Airport (SEA) ▼
Seattle-Tacoma International Airport is serviced by 32 passenger airlines offering 91 non-stop domestic and 29 international routes to and from Sea-Tac.
Sea-Tac is the 8th busiest airport in the US serving nearly 50 million passengers annually. So flights to Tacoma are easy to book from nearly anywhere.
Transportation from and to the airport
Getting to the Greater Tacoma Convention Center and back to Sea-Tac can be accomplished by:
Rental car
Bus
Ride sharing services
Town car or limo
Taxi
Real-Time Driving Information (WSDOT)▼
We are a growing city. So, we suggest using WSDOT or your favorite real-time traffic app to determine the best route to the Convention Center.
Google Maps and Waze are both mobile applications that offer helpful real-time information on traffic. If you're traveling with a co-pilot who can look at a screen for you, WSDOT offers helpful traffic photos and alerts (helpful info about road closures).
Parking Information▼
Touch-free parking is now available.
Download the Flowbird app ahead of time to utilize the touch-free parking system. Electronic pay stations are also available on-site. Accessible parking is available in Parking Lot A garage on a first come, first serve basis, and can be accessed via the ramp from Commerce Street. Off-site parking options include street parking or off-site downtown public parking lots serviced by the Tacoma Link Light Rail (T-Line).
Getting around▼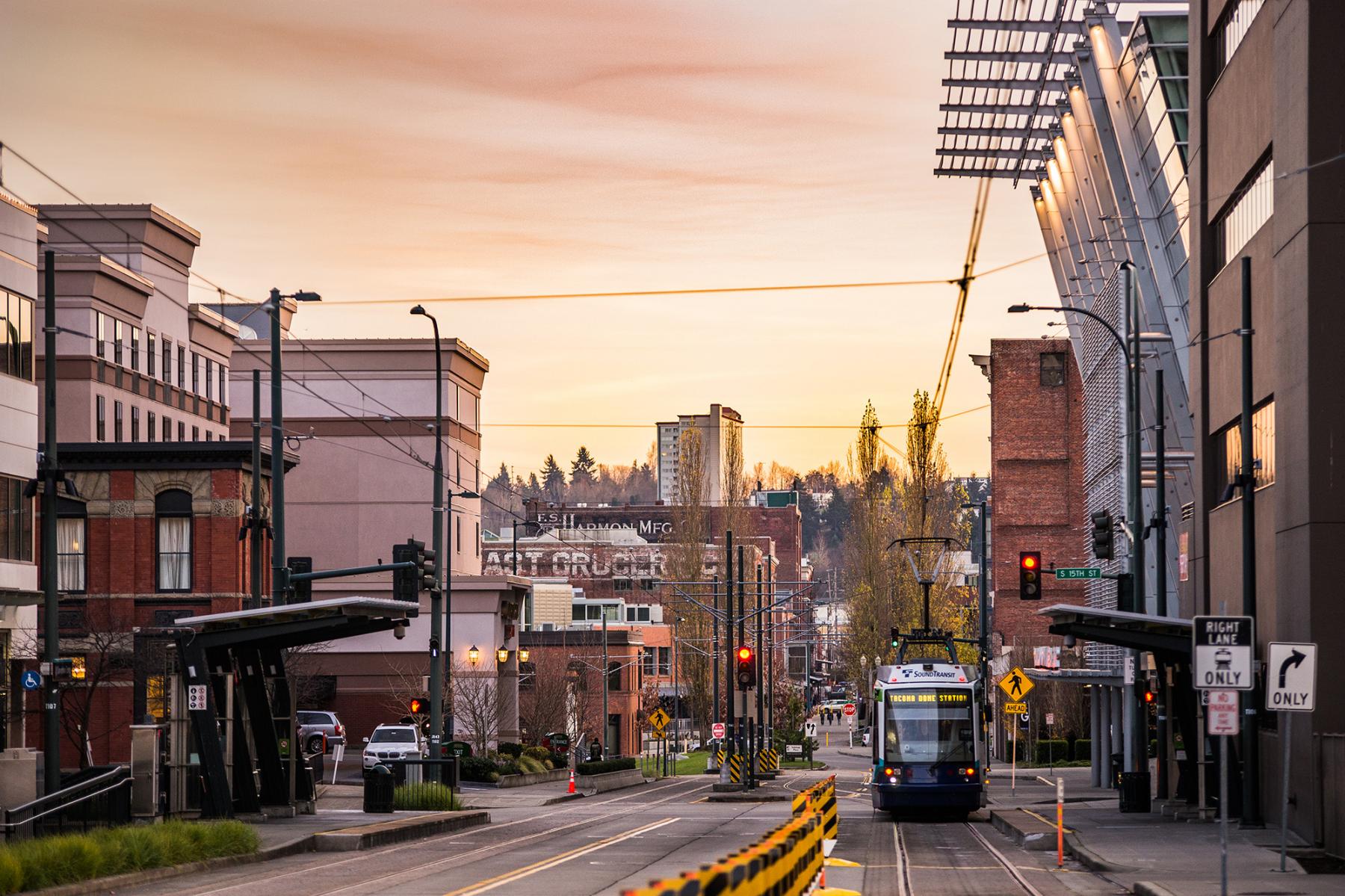 Link Light Rail
Good news. Tacoma is compact and walkable. You will find over 40 restaurants within walking distance of the Convention Center. Feel like resting your feet? Other transportation options include:
Link Light Rail▼
There's a Link Light Rail stop right in front of the Convention Center.
Just hop aboard this light rail car and travel the length of the Tacoma downtown.
Uber and Lyft▼
If you're an Uber or Lyft user, pick-ups are convenient at the Commerce Street cutout in front of the building.